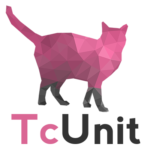 Dear TwinCAT developers,
I'm very happy to announce the release of TcUnit – an unit testing framework for TwinCAT3. TcUnit is an xUnit type of framework specifically done for Beckhoffs TwinCAT3 development environment. This is another step in the direction of modernizing the software development practices in the world of automation.
Before dwelling into the details, let me tell the background of this project. In 2016 the development of the CorPower wave energy converter (WEC) was in an intensive phase. Software was being finalized, tested and verified for delivery. In a late phase of the project some critical parts of the software needed to be changed. The changes could be isolated to a few function blocks (FB), so in an initial phase the tests simply consisted of exporting those FBs to a separate project and running them locally on the engineering PC. The FBs were changed and executed in the engineering environment, and then online-changing the inputs and seeing whether the expected outputs were given. After doing this for a couple of hours an important question was raised:
Shouldn't this be automated?